Our Company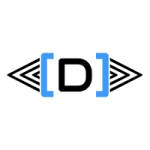 DAXRunBase Consulting LLC has been established in 2017 as a freelancer company by ERP industry technology expert Vilmos Kintera within Hungary, Europe with the goal of providing services remotely and on-location worldwide.
Experience
Vilmos has been working with the Microsoft Dynamics AX ERP system (formerly known as Axapta) since 2003, and has deep knowledge gained through full lifecycle implementations at both recognized customer and partner organizations from small to enterprise scale in the project design/planning, functional consulting, system architecture, customization and module development, code and performance optimization, training and system monitoring areas – covering the full range of skills required for being a true asset for any projects.
Focus
Our focus and strength lies in the areas that many of the Dynamics AX customers and partners do not deal with or neglect, recognizing the importance of Code quality, Version Control, Build Automation, Proactive monitoring and many other advanced techniques and toolsets that sets us apart from the competition.
By working closely with many of the core Microsoft product team members and keeping an eye on the technologies of the future the company is always ahead of the pack. Being able to reach out to the correct communication channels or people within Microsoft can be challenging when there are questions or there is an issue with the system, but resolving such problems is familiar territory for us.
Contact
If you need technical assistance with with any of the highlighted areas shown on the main page or mentioned above, or just want someone to guarantee quality during your project delivery between your organization and the implementation partner, please feel free to contact us.